Cartier Watches Review | Is A Cartier Watch Worth It?
Cartier is a luxury jeweler and watchmaker that have been in the watchmaking game long enough to make its mark. Cartier started out as a watchmaker and picked up the fine art of jewelry and has ever since applied the knowledge gained from this venture to increase the qualitative value of its watches.
Cartier is well reputed for its iconic design of square-shaped watches and the use of Roman numerals on its dials in many of its models.
It is definitely worth buying a Cartier watch; they are luxurious, beautiful, high-quality, have amazing craftsmanship, and are usually a good investment.
Are Cartier watches good quality?
Cartier watches are not just good quality, they are high-quality watches. They are made with intricacy and unique attention to detail. 
Their designs are classic and timeless, and although not high-end luxury, they have excellent quality.
Cartier is titled as one of the best jewelers in the world. Some of the high-quality raw materials used in producing their bracelets and rings are present also in the watches, making them not only fantastic timepieces but beautifully decorated too.
Although Cartier does not produce all parts of its watches itself, like the movements, they ensure top-notch quality control for every component before it becomes a part of their watches. 
They are so confident in these outsourced components that they offer long years of warranty on any default in the watch.
Cartier uses Quality materials
The raw materials used in the production of Cartier watches are high-quality and expensive. These materials are generally scratch-resistant, sometimes waterproof, dustproof, and shock resistant.
Cartier also features environmentally protective materials with eco-design features by sourcing raw materials that respect the environment like recycled gold and alternatives to leather straps. Cartier also ensures to contract suppliers with the Responsible Jewelry council and is committed to reducing their CO2 transmissions.
Cartier watches are regarded as luxury commodities and they spare no expense in using the highest quality precious metals when manufacturing their watches. 
The production of a Cartier watch is very expensive, all the way from the materials used to the craftsmanship involved. 
Thankfully, these expenses are not overly reflected in the price of the watches.
Cartier Is Not COSC Certified, But It Is Accurate
Cartier movements are not COSC certified, but it does not mean they do not keep good time. 
The accuracy of your watch depends on the type of watch you have and how well you handle it.
Generally, Cartier watches are considered accurate as they are made with high-quality materials and very precise Swiss-made movements.
Cartier watches are set to remain stable throughout the day but a number of factors may affect accuracy such as:
· Watch abandonment; as long as you wear your Cartier watch regularly, the accuracy will be right but when it is not in use for an extended period, it may lose a few seconds or minutes due to the natural rhythms of the watch movement.

The oils and lubricants inside the watch will slowly evaporate making it difficult for the movement to run smoothly.
· Neglect; as with every other watch, Cartier watches may also lose time if they are not properly serviced on a regular basis.

It is always best to have your Cartier watch serviced and calibrated regularly to ensure optimal performance.
· Unstable temperatures; Cartier watches may also lose time if they are subjected to large temperature fluctuations (either hot or cold).
Magnetism was also a factor that affected the accuracy of watches but Cartier has developed a technology that shields the movement from magnetic fields.
Cartier watches Are durable, But Dont Take It To a Survival Week
Cartier watches are well-known for their quality and durability, and many models can last for years with proper care.
The quality of the materials found in Cartier watches and the construction techniques make them long-lasting and resistant to wear and tear. 
But, the durability of your watch may depend on your specific model and the conditions you subject the watch to. 
If you are harsh on your watch, it cannot be expected to last as long as promised by the manufacturers.
They are mechanical watches, however, so they may need occasional repairs. It is important you have your Cartier watch serviced and cleaned by a certified jeweler regularly to keep it running smoothly.
A Cartier watch Is Tested To last For a long time
Cartier watches are guaranteed to last for a long time. 
They undergo more than 30 different tests to simulate the handlings of the watch within a period of ten years, with equipment specifically designed by the brand's specialists, all to confirm the durability claim.
To create a simulation as regards the daily handling that watches may undergo, several manipulations are carried out: the clasp is opened and closed, the crown is pulled out, turned and pushed back in, and the watch is removed and put back on the wrist, the push-pieces are pressed, etc.
Other tests are also carried out, reproducing more violent shocks, synthetic sweat and UV lights simulations, abrasive testing (to confirm resistance to dust and sand), pressurized water submersion, etc.  
A total of more than a hundred checks are carried out on each watch to ensure it is long-lasting.
Is Cartier watches reliable?
There is no straightforward answer to this question as some Cartier watches are very reliable and some are not. 
The factors that determine the reliability of Cartier watches differ across various models. But generally speaking, a high percentage of Cartier watches are reliable.
Cartier watches Are luxury, Like Their Jewelry
Cartier watches are fashion luxury watches. 
They provide an equal balance between a fashionable timepiece and a luxurious one. The materials involved in production throw Cartier to a reasonable ranking on the scale of luxury watches but the decoration of the watch piques the interest of almost every fashion enthusiast.
Cartier watch will most likely hold its value
Cartier watches retain their value even though how valuable your watch becomes depends on the specific model, condition, and current market condition. 
Cartier watches are recognized as vintage timepieces and most of them are resold at higher value making them great investment opportunities.
As a matter of fact, Cartier watches appreciate in value very much like gold, and even more than some high-end luxury watches, especially its pre-owned models.
Cartier watches Are respected among watch enthusiasts
Cartier watches are highly respected and desired by watch enthusiasts and collectors. 
They are valued tremendously around and fetch a bounty amount at any opportunity to sell them, so it is no wonder why Cartier watches are found in almost every watch store.
Cartier has a rich history and heritage
Cartier watches have always been produced in the city of Watchmakers (La Chaux-de-Fonds), Switzerland where most of the biggest brands in watchmaking produce their watches. 
Cartier has been able to bask in the aura of rich traditional watchmaking practices.
The Cartier watch brand has had a long history of designing, manufacturing, and selling watches.
Some Cartier watches Can Be A good investment
Cartier watches are simply timeless and are definitely worth the investment. 
Cartier watches command an influential price value in the market after use. The ever-increasing value of Cartier watches make them a good option to serve as watch investments. 
Cartier's have been sold for astronomical prices on the pre-owned market and especially at auctions.
Definitely, not all Cartier watches are privileged to be this sought after and immensely valuable, so it is important to do a thorough research ahead of time to get the best Cartier watch. 
An example of a Cartier watch of great investment value is Cartier Tank Francaise Auto.
What are the most recognizable Cartier watches?
· Cartier Tank Francaise Auto
 The Francaise auto is often regarded to be one of the best value watches that Cartier has ever produced. It is mostly seen as a jewelry watch, loaded with premier grade features that make this watch a beautiful presentation of looks and performance
· The Caliber de Cartier Diver  
This is the most advanced of all Cartier sports and dive watches. It is ISO Certified and is often considered a professional tool watch. The watch is also very durable and lasts for generations just like every other Cartier watch.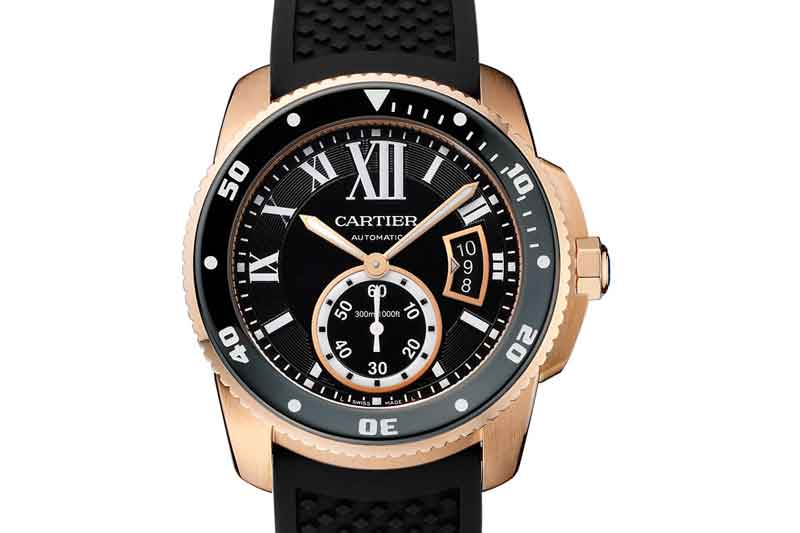 · Pasha de Cartier Chronograph
With its odd non-lugged case and stainless steel bracelet, the Pasha de Cartier Chronograph is the polar opposite of a Tank collection. This unisex watch is versatile and suits almost every outfit.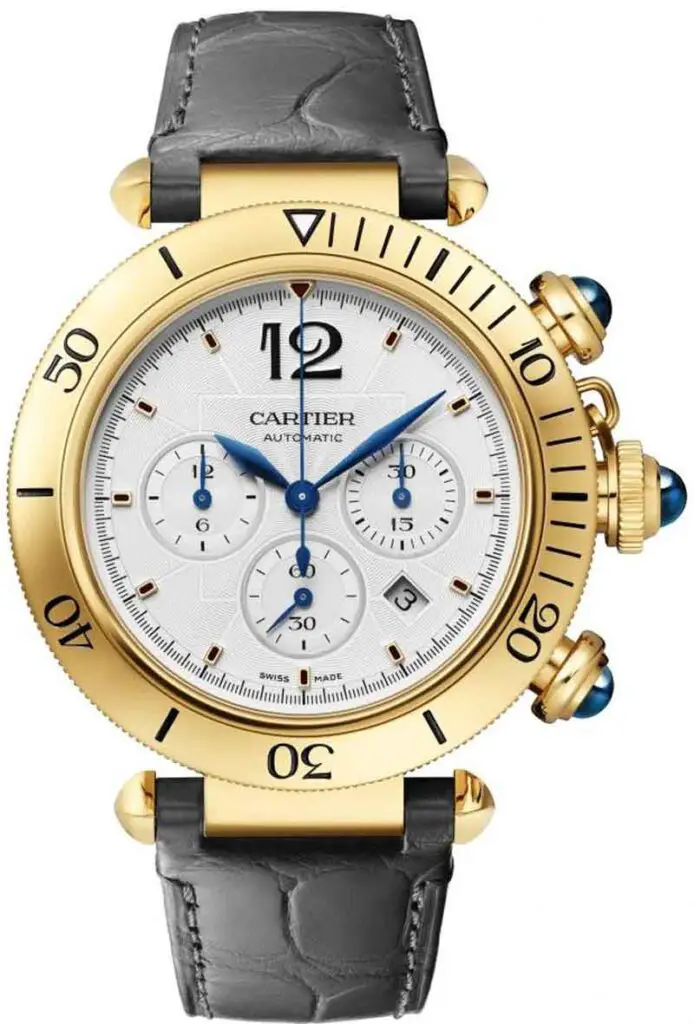 Conclusion – are Cartier watches worth buying?
Cartier watches are worth buying, not only for their investment value but their beautiful looks, high quality, and durability. Cartier is one of those fashion luxury watches that one would be proud to own and show off as most of its designs are exceptional and historical. Cartier is a great watch brand for anyone that appreciates a good watch.