Casio watches review | Is It The Best Brand In The World?
Casio Computer Limited is an electronics manufacturing company that produces mobile phones, calculators, digital cameras, musical instruments (electronic), and analog and digital watches.
The company is well-known worldwide for its durable, long-lasting, and affordable watches. They have a legendary reputation for making some of the cheapest and most durable digital watches on the planet.
Overall, Casio produces good, reliable, and accurate watches. They have sublines such as Pro-trek, Edifice, G-Shock, Enticer, Sheen, and Oceanus, among others.
The Bottom Line – Are Casio watches good?
Casio produces high-quality watches.
From the materials used to the designs, Casio watches are made to higher quality standards than other brands in the same rank.
They are the perfect choice for any occasion and any reason. There is a wide variety of options, from the simple and minimalist look to the most rigid and thickest looks, with everything you can imagine in the middle.
Casio watches are popular in the industry for their excellent quality. They are technically advanced products that maintain their appearance and quality throughout the watch's life.
The manufacturing materials used are the best; each watch boasts a degree of reliability that most other watch manufacturers envy.
Casio's short history
Casio watches have been around for years and are one of the most popular and affordable classic watch brands. They are full of technology and adapt perfectly to the adventurous type, although now Casio luxury watches are also available.
Casio was founded in 1946 but did not delve into watchmaking until 1974. Casio was started as a producer of mechanical parts. In 1949, it became an electronics company after Tadao Kashio ( the founder) was joined in the business by his brothers.
The company's first watch was the Casiotron, launched in 1974 and was a huge success. In 1984, the next masterpiece was introduced – Casio G-Shock.
They began to pioneer the manufacture of electronically run quartz watches. 
Over the years, the company has advanced in technology and even released its solar-powered technology called 'Tough Solar.'
Where Are Casio watches made?
Casio makes its watches. They have facilities in China, Thailand, and Japan.
Most lower-end and more affordable Casio watches are made in China, the mid-range models in Thailand, and the most expensive in Japan. 
A large percentage of Casio watch manufacturing takes place in Japan. 
For example, the G-Shock collection is designed and developed in Hamura, then assembled in Yamagata. Both cities are located in Japan.
What movement does Casio use?
Casio watches use Miyota and Seiko movements for their analog quartz watches and custom in-house movements for their digital watches.  
Miyota movements perform at the same accuracy as entry-level Swiss quartz movements. 
They are considered a workhorse in the watch industry and smaller than others. It has proven reliable over the years and is easy to service.
Casio's in-house movement is not used in cheap and affordable models. The Casio Tough Movement is reserved for the higher-level Casio watches. 
Casio Is a reputable watch brand
Casio is a trustworthy and reliable watch brand with an incomparable reputation. Their respect has been earned through the quality, reliability, various models, and broad functionality of those watches.
A lot of celebrities and influential people wear Casio watches. This shows that you can trust the quality of Casio watches because such people can afford watches five times the price. They have a variety of watches at their disposal and yet, they decide to own a Casio.
Casio has received many awards in competitions worldwide. 
G-Shock has won the Industrial Forum Design Awards twice, an annual international award recognizing the best industrial designs worldwide. It won this award first in 2020 and again in 2022.
Casio Is an innovative brand
Casio is a very innovative brand that combines pristine craftsmanship with dynamic digital technologies, creating high-quality, high-class, affordable watches. 
Casio watches were loved for their basic designs, easy-to-read screens, and the technological innovations they come with.
Casio watches Are Japanese so they are high-quality
Casio is a Japanese watch brand that makes inexpensive watches of superior quality and design, one of the best among their counterparts in the same price range. 
The brand guarantees the quality of its watches through an ultra-modern inspection system that tests the cases, movements, and structure. 
They spend a lot of time examining everything and trying their watches' performance under more than 50 conditions.
A Casio watch will last longer than you'll expect
Casio focuses on producing long-lasting digital watches. 
The average life of Casio watches is around 5-7 years with regular wear. 
If carefully used, life expectancy can go up to 10 years or more. Many factors may affect the average life of the Casio watch: wearing it with care, storing it in the right place, regular usage, occasional usage, etc.
Casio offers watches designed with advanced technologies, reliable materials, and good-quality batteries. 
Casio watches are waterproof, some models shock-proof, and sturdily built.
These features make Casio watches somewhat indestructible. They have repeatedly proven that they are durable and will last for a long time.
In addition, dropping or throwing around a Casio watch does not affect them, which is why you will find them mainly on the wrists of those who work in more demanding conditions and require a durable watch.
Casio watches Are Really, Really Reliable
Casio watches are reliable on land, sea, air, water, and space. 
They are watches you can trust and count on anytime. They are accurate, practical, and durable. Casio watches- precisely, the G-shock watches can be termed indestructible.
They Are the most accurate watches, even more than a Rolex
Casio watches are quartz digital watches. 
Quartz movements have been proven to be the most accurate, even more than automatic and mechanical movements.
Depending on the model, Casio claims its battery-powered watches achieve an average of +/- 15 to 20 seconds per month. 
Casio's average time deviation is 0.5 seconds per day (s/d) and 15 seconds per month.
Battery replacement for Casio watch is almost un-needed
Casio watch batteries can last roughly seven to ten years before a replacement is needed. 
Casio runs some of its watches with Tough Solar technology based on solar-powered cells.
This average time frame will vary significantly based on the watch usage, frequency of recharging, and depreciation over time. 
Still, solar-powered watches are probably the most reliable in the world regarding durability and accurate timekeeping.
The battery in a Casio solar watch will need to be replaced under regular use, even if it still works. It is like a life-renewal practice. 
Besides, you won't be worried about constantly changing batteries and affecting the watch's accuracy with solar power watches.
Casio watch Is low maintenance
Casio watches are known for their low maintenance. 
You can service as frequently as you want but it is not necessary.
The batteries do not require constant replacement, you can easily wipe off dirt from the watch, and the materials are strong enough to keep each watch out of the repair shop for a while.
they Are waterproof
Casio watches are manufactured with a water-resistance minimum of 5 bars. Still, many of their watches, specifically from the G-Shock series, are waterproof up to 200 meters.
The water resistance of Casio watches complies with DIN 8310 and ISO 2281. 
Water resistance is not permanent and can become void eventually. The seals that close off all permeable entrances in the watch naturally wear as time passes, and as the watch is frequently submerged in water.
Other causes include exposure to extremely high and low temperatures (temperatures higher or lower than -10 °C and +50°C), solvents, and cosmetics. 
Once the seals quickly become brittle and porous, the watch's water resistance is no longer guaranteed.
Are Casio watches expensive?
Speaking of quality, Casio watches aren't expensive, this is why they are good value for money watches.
Casio watches are made with premium quality material that makes them more durable and more efficient than its counterparts. 
They are packed with features and they offer more than 10+ years of battery life which is hard for every other watch brand in the same price range to promise. 
Casio watches are probably the best value for money you can get, considering how tough and long-lasting they are.
Casio watches are cheap for 3 reasons
Casio, as a watchmaker, has managed to close the gap between affordability and the latest trends. They have good value for money, and some cost as low as $10, but offer excellent features at that price.
Casio watches are cheap because:
1. They focus on bulk production and low-cost manufacturing
Casio keeps their prices low by cutting down on the costs of manufacturing, They do this by producing watches on a larger scale. 
They purchase raw materials such as steel, crystals, or leather at a lower price since the order volume is large.
2. Casio uses third-party movements such as Miyota and Seiko on their lower priced models.
If Casio uses in-house movements for their cheap watches, they would no longer be cheap watches, and to live up to their promise of affordable watches, the brand buys movements in bulk from other Japanese watchmakers that develop quartz movements.
3. Casio replace certain materials with substitutes that are cheaper to keep their prices competitive
Certain watch materials can be pretty expensive, so Casio becomes creative and substitutes with less expensive materials. 
For instance, mineral crystal is used in place of sapphire crystal, or straps made of synthetic leather instead of original leather or using resin and plastic to make watch cases and straps.
You'll be surprised, but Casio watches are cool
Cool people wear Casio watches. It gives off a "you can't mess with me" vibe. 
Casio watches are definitely cool.
A fascinating fact about Casio is that their watches always seem to re-popularize, even as trends shift. The Casio F-91W became a hit again after almost thirty years of being low-key. 
They keep coming back into existence and fit right in.
Who wears Casio watches?
Believe it or not, many celebrities and public figures have been wearing Casio watches for years.
Bill Gates, the founder of Microsoft, has been spotted wearing a Casio watch more than once. A Casio MDV-106-1A analog diving watch was seen on his wrist during an interview on The Late Show with Stephen Colbert.
Pope Francis was spotted wearing an analog Casio MQ24-7B. 
Floyd Mayweather Jr., an American boxer, wears a limited-edition Casio G-shock GX-56 inlaid with gold and precious stones.
Former FBI Director Robert Mueller wears a Casio DW-290 digital wristwatch, also known as the Mission: Impossible watch. His signature style is to wear the face on the inside of his wrist.
Chung Mong-Koo, billionaire and heir apparent of Hyundai Motor Group chairman, was spotted in Croatia wearing a Casio F-91W while signing a deal.
Celebrities including Justin Bieber, Serena Williams, and Kanye West wore them on multiple occasions. 
The fact that such people will wear watches like Casio proves there is more to this brand than affordability. 
It shows that the quality and reliability of Casio watches have drawn the attention of important people and have convinced them to get one despite being able to afford watches five times their price.
Who is it for?
Casio watches are common among adventurers and people whose lifestyles require a sturdy and reliable watch. 
Casio watches are preferred by those who love to go out, play bold sports, and do adrenaline-filled activities.
They are also famous for warfighters and military personnel.
Unfortunately, the fantastic features of Casio watches have also drawn the wrong people; as Casio watches have become associated with criminals and terrorists, it turns out that these people knew how to rewire these watches at timers for their bombs and explosive devices.
Casio's Sub brands
Casio has multiple sub-brands, each having unique features and attracting its audience. Casio is a brand that is so unified yet so diverse.
they are also top-rated among sportspeople and military personnel. 
The main spine-chiller in this line is its undefeated and superior electric shock, water, low temperature, vibration, gravity, and shock resistance.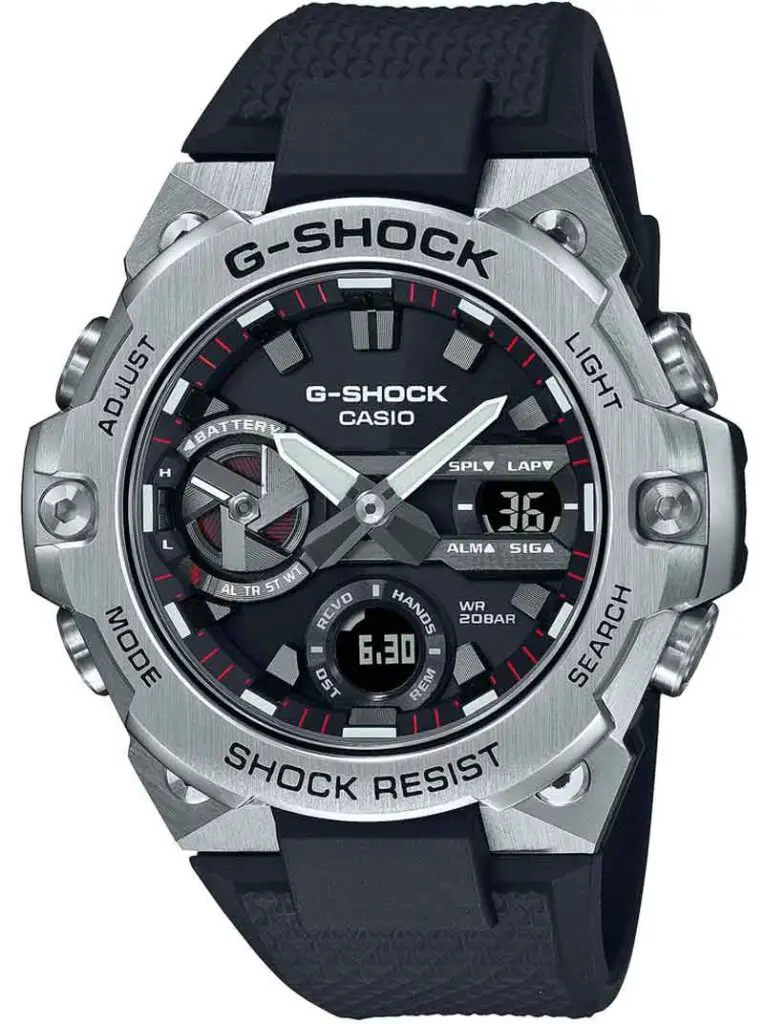 The edifice sub-brand is directed toward professionals. 
They combine classy designs, quality materials, and plenty of features. They spice up your style regardless of your profession.
Casio Protrek or Pathfinder are rugged outdoor watches. 
They are not as tough as G-shock but can certainly hold their own while hiking or exploring.

You don't need a big event before you wear one. Nonetheless, they go with your simple looks, fit into a formal setting, and are suitable for light gatherings like dinners.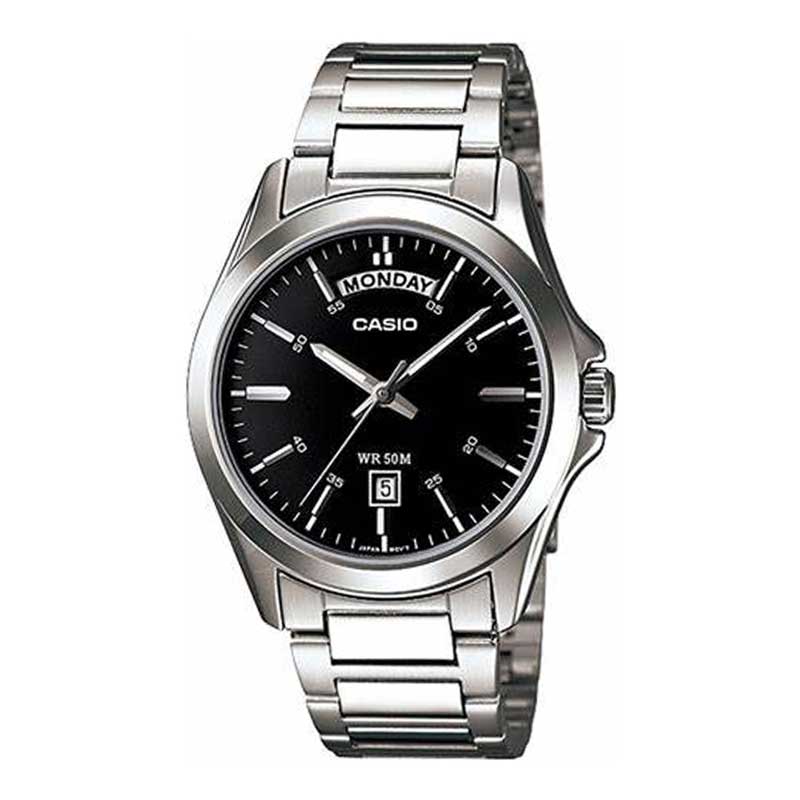 Casio Sheen has a somewhat feminist approach and is for women looking to make a statement with their watches. 
They are tailored to meet the high demands of modern and confident women.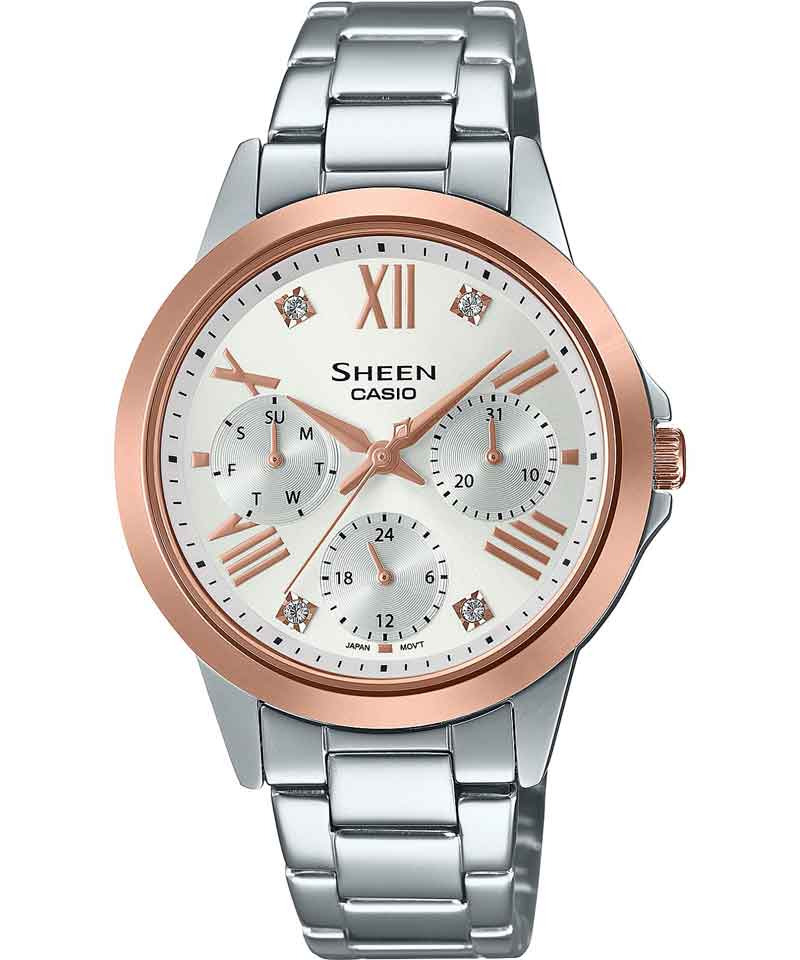 Each sub-brand represents the quality and reliability of Casio watches. Still, they can express these qualities in a way that suits different social targets.
Conclusion
A Casio watch will never disappoint you. 
Their durability, accuracy, preciseness, stability, design, material quality, internal architecture, and other factors are outstanding. 
They are tough, full of technology, and look fantastic simultaneously.
They provide good value for money and are famous, so you don't have to be surprised when people are impressed with your watch.